About Me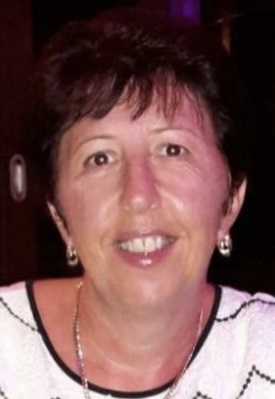 I have always been interested and fascinated with all things spiritual, having readings and attending many demonstrations of mediumship. I never realised that with the right teacher and guidance that it might be possible for me to achieve this myself.

Until one day, I had an amazing reading with Bernie Scott and she suggested that I attend her development circle for mediumship development. I attended for a couple years developing my mediumship under Bernie's guidance and encouragement working with like minded people. From this I was inspired to start my own development circles which quickly progressed into Heaven Sent Spiritual Centre which offer a range of circles, workshops and treatments.

During this time I also felt inspired to help people through healing and went on to complete my Reiki I, II and Masters. I am a Reiki Master-Teacher and offer Reiki Treatments and workshops.

In all walks of life there is always something to learn and I am fortunate enough to have studied with Tony Stockwell on his Mediumship and Trance Mediumship Mentorship programme's in 2017 and 2021/22. I have also attended many workshops with Lisa Williams and various other inspirational teachers. All of my teachers have inspired and taught me a vast amount, enhancing my knowledge and inspiring me to teach a variety of techniques within my circles and workshops.

I am a qualified adult teacher trainer and insured to teach you in therapy practices such as Indian head massage, Thai foot massage, Crystal healing etc as well as healing, psychic, mediumship and trance mediumship training.

If you would like to explore and develop your spiritual gifts, attend a training session, become a practitioner of a therapy or gain knowledge and inspiration in a workshop you are more than welcome to attend open development circle, courses or workshops. On attending the centre you can expect to feel instantly welcome with a sense of belonging.

You will be valued and encouraged whilst sitting in the fabulous energy and be amongst like minded people. You will be inspired along your journey and develop at a pace right for you.

Friendly spiritual development, therapy practitioner training, healing circles and workshops, for all levels. We also hold monthly mediumship evenings.