Hire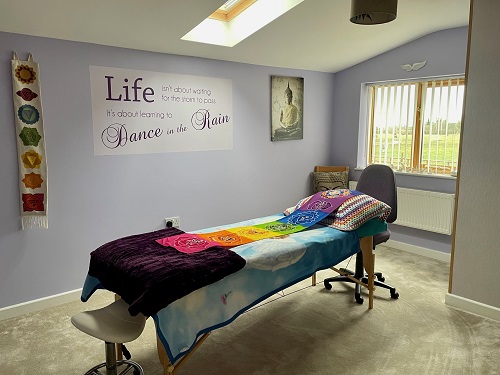 You can hire Heaven Sent Spiritual Centre for your very own workshop.
Individual healing rooms are available for hire for therapists.
Alternatively if you have workshop you think may be of interest and would like us to facilitate this please feel free to contact us for my terms and conditions.

Upstairs Therapy Room:

£15.00 per hour or £85.00 per day.

Rear workshop room upstairs:

£12.00 per hour or £85.00 per day.

Ground floor Training Room:

£20.00 per hour or £160.00 per day.

Whole Centre:

Full day whole Centre £200.00

---
Please note the minimum hire time for all rooms is 1.5 hours. Full day is 9am-5pm. Full payment required upon booking. No refund for cancellations for whatever reason.

---
Therapists:

All our therapists will also benefit from the following:

Featured in social media advertising

In house advertising
Our therapists are also given the option of having a full profile on HSSC website including

Photograph
Personal biography
List of therapies you provide including fees
Review/reference extracts
Link to your website and social media
A fee of £50.00 will be charged for your profile to be included. Your profile will be removed after a one month period if you have not hired one of our rooms.